ICTSlab, UNICEF and Tirana Muncipality to host an open workshop to keep children safe on the internet
15/07/2019

Posted by:

ICTSlab

Category:

News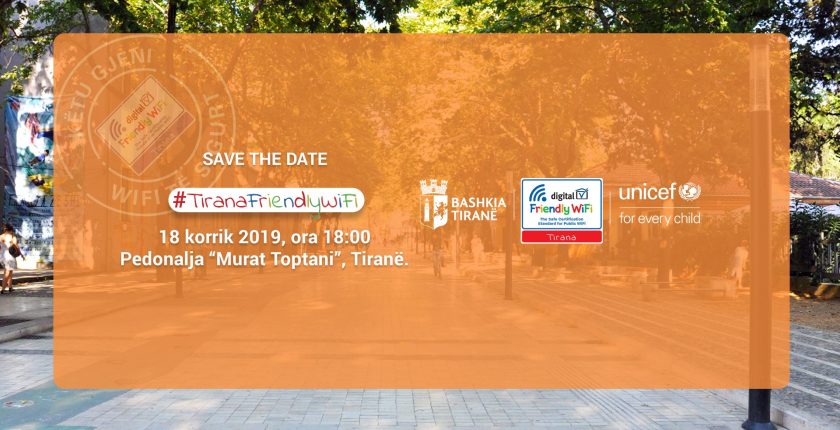 ICTSlab multi-functional laboratory in cooperation with UNICEF Albania and Tirana Municipality will organize an open workshop at Murat Toptani pedestrian in Tirana and internet safety as its main topic.
Called "Be Internet Awesome" this workshop is organized within the framework of Friendly Wi-Fi Albania project on 18 July 2019 from 18:00 to 21:30.
Tirana Friendly Wi-Fi is a joint initiative between Tirana Municipality and the office of UNICEF Albania. This project brings free but safe internet where harmful information is blocked to protect children and their families.
Tirana Municipality is the first in the region certified by "Friendly Wi-Fi" initiative.
Tirana Friendly Wi-Fi is an alternative, easy and free to use, used to filter inadequate internet content. It represents an international certification symbol. It is safe, reliable and fast with the main purpose to protect children from pornography and other harmful content for them.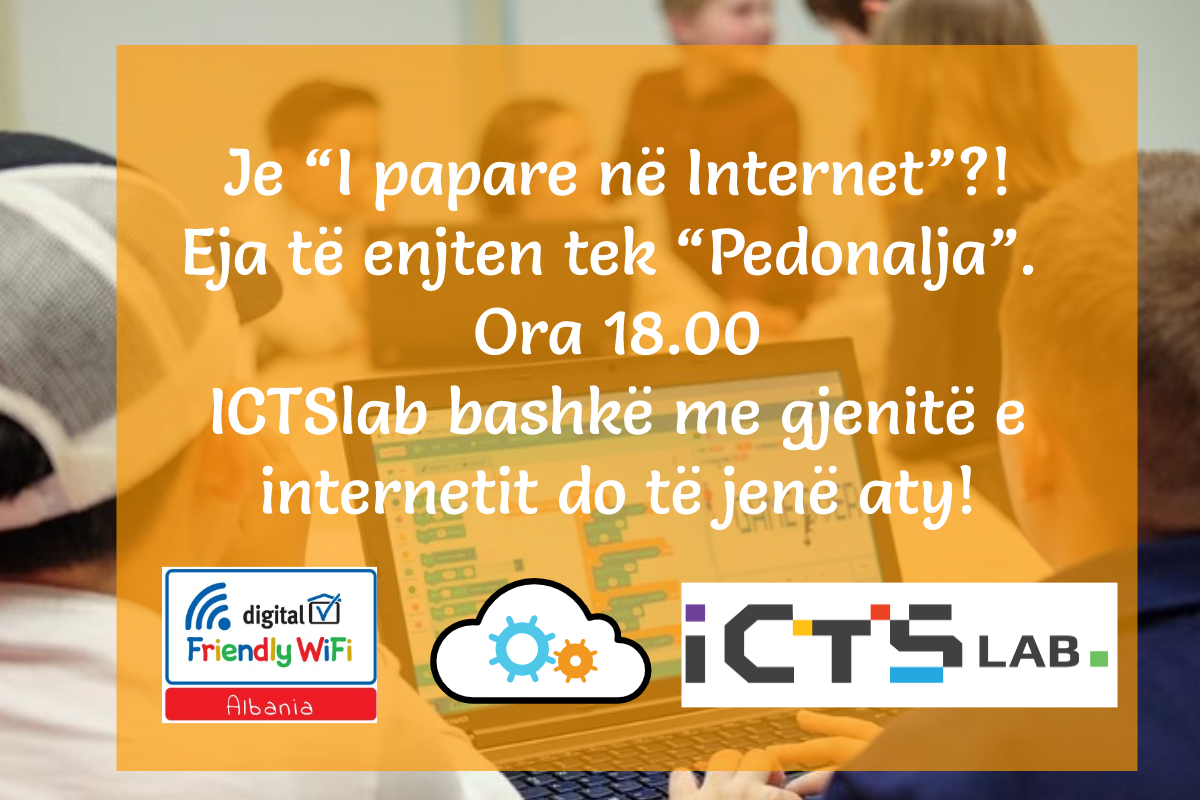 Lots of games, music, animations and other event to raise awareness will take place during Tirana Friendly Wi-Fi.
Kids and their parents are invited to "Be Internet Awesome" workshop where they will also meet internet geniuses that buzz every day at ICTSlab. The latest event comes after a series of events organized and supported by this innovative center.
Currently ICTSlab is organizing Summer Tech Camp with children 7-14 years old. This camp will continue until the first days of August and will prove a summer that cannot be forgotten by small creatives of this great city.
Why should you use Tirana Friendly Wi-Fi?
Because internet is becoming more and more important for children. Internet is a powerful tool if used correctly to further help children develop skills.
Wi-Fi internet is a fast-growing trend around the world and you can find it everywhere and free. Instead of keeping an eye at you children, Tirana Friendly Wi-Fi offers a friendly Wi-Fi internet access for children and their parent at Tirana Lake Park.