ICTSlab's newest curricula, OpenAI Course, is all about the future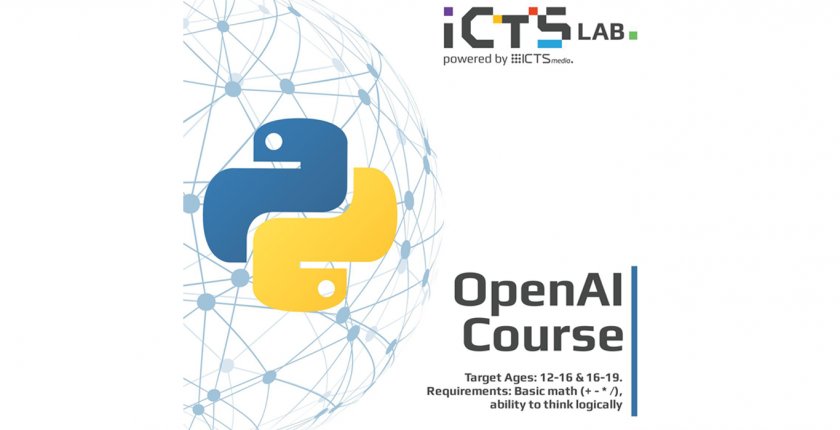 Artificial intelligence is shaping our future in a brighter way than any other innovation this century. Anyone who does not understand it will soon find themselves feeling left behind, walking in a world full of technology that feels more and more like magic.
Much of our day-to-day technology is powered by artificial intelligence. Point your camera at the menu during your next trip and it will magically appear in English using AI-powered software.
The newest curricula at ICTSlab multi-functional laboratory brings to the attention of many young people a technology from the future inspired by mathematics, logic, philosophy, probability, linguistics, neuroscience and decision-making theories.
Accredited in May of this year by OpenEDG Python Institute, ICTSlab will provide a curriculum which represents a novelty for Tirana for 12-16 and 16-19 groups ages called OpenAI Course with Python.
Python is one of the fastest growing programming languages in the world and there are multiple reasons for this resounding success and why it is being embraced by not only professionals but also youngsters.
With more than 8.2 million active developers, Python is used by big names like Google, Facebook, PayPal, Instagram, Netflix, Reddit and Dropbox.
Widely used in robotics and artificial intelligence, Python is considered a must in educational institutions focused on technology.
ICTSlab newest curriculum will be instructed by specialized American professors with the goal of getting kids to understand how to train videogame agents in OpenAI's Gym environment through a variety of techniques.
What are some of the benefits of this curriculum for children?
By the end of the course, students will acquire the skills needed to design and train their own neural networks for a variety of tasks in a fun and engaging way.
What is the level of knowledge in mathematics in order to enroll in this course?
Some linear algebra and calculus concepts are used in artificial intelligence, but this course has been specially designed with kids in mind, so basic math knowledge is sufficient. Willingness to learn and creative thinking are just as important as mathematical abilities.
Curriculum duration and description
Intro to AI and OpenAI Gym
Building Intuition
Intro To Neural Networks
Image Classification
Gym Training Week
Deep Convolutional Networks
Final Project
Presentation and Demo Week
Exited about it? All you need is basic knowledge in mathematics and creativity. For more information we invite you to visit ICTSlab webpage.