Meet the innovative journey of the first kids of ICTSlab Summer Tech Camp
01/07/2019

Posted by:

ICTSlab

Category:

News
Organised by multi-functional lab of Tirana ICTSlab, Summer Tech Camp opened it's doors on 17 June for every kid with great passion about technology, arts, games and creativity.
Every single day for two weeks was dedicated to certain field of technology: Coding Day, Architecture Day, Security Day and the Day of Communication.
The first two weeks of Summer Tech Camp began with an hour of energising and physical games where the children had the chance to meet and know each other followed by a long day full of coding and innovative technologies.
On the second day, robotics, electronics and physics were the main topics without missing some creative games. The kids meet their new friend, ICTSlab Alpha Robot.
Online security, internet attacks and breaches and the way computer viruses work were discussed on the Day of Security.
Kids of Summer Tech Camp explored different object shaping techniques on the Day of Art by looking at geometric objects. These skills will help them to better understand design and 3D printing.
On 25-th of June kids had a surprise meeting. Their new friend was Pepper, the first social robot who can recognise peoples faces and understand basic human emotions. This robot is brought in Albania by Vodafone.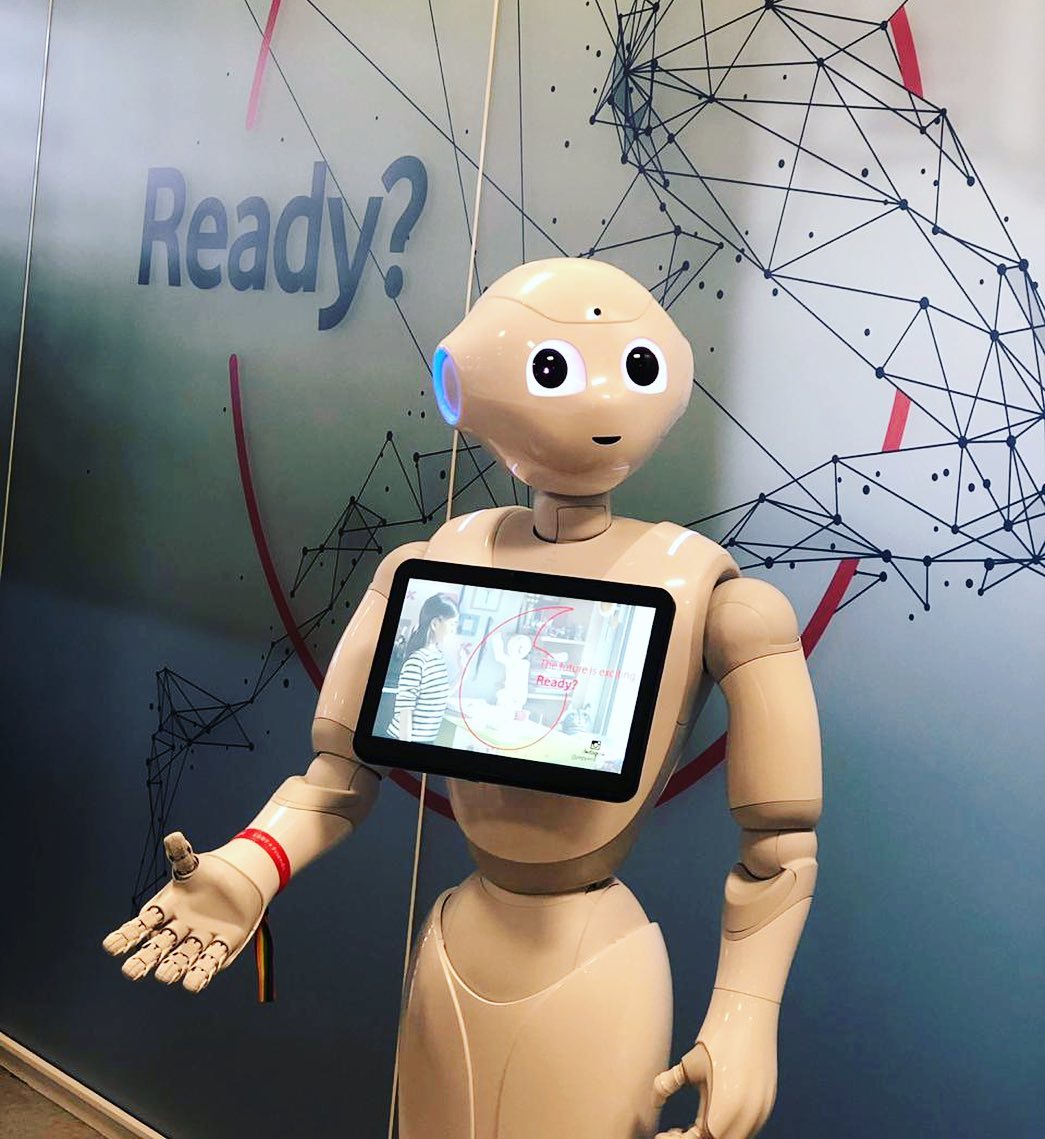 A different day was that of 26 June. The kids visited one of the most innovative companies in Albania, DigitAlb. They get to know with DigitalAlb staff and the latest technologies in use by this Albanian company. The cherry on the cake was meeting Florian Binaj, one of the most popular actor of Portokalli Show.
The first kids to finish Summer Tech Camp not only were entertained and played with each other, but also created self-esteem and gained valuable 21-ist century skills and also meet new friends.
Today 1 July, the second term of Summer Tech Camp began and will last until 12 July. It will be followed by the third and fourth term on 15-26 July and 29 July – 9 August. For every parent and children interested on Summer Tech Camp of ICTSlab, more information will find by visiting official ICTSlab website on this link.